Lifting the Fog of Cynicism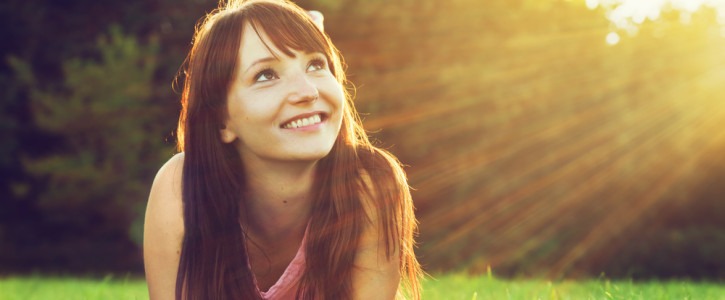 Posted November 17, 2015
Cynicism is cunning. It moves freely and quietly like a dense fog over a darkened horizon. Vision becomes limited, even distorted. Movement is slowed in its grip, cautious of what may be hidden. Uncertainty impairs judgment and entangles reason. Sometimes everything stops.
Most of us have seasons of cynicism when the circumstances of our lives, the state of the world, or simply a change in mood, yield conditions favorable for cynicism to surface. Generally we break through by setting our minds to work against discouraging or frustrating conditions and draw on inner resources to reinterpret and overcome them. We may lower our expectations, gain a new perspective, or set a new goal. For some this becomes a more difficult task as the journey of life unfolds and endurance becomes a great challenge. Others seem to have a deep well of optimism that has enormous restorative power. While there may indeed be some natural disposition for the degree of cynicism we experience or can handle, I increasingly find that the perspective I take makes all the difference in my response.
Students are often my best teachers. Whenever I sense a cynical attitude surfacing in me, I find a way to spend some time with them. They are the best cure I know. As I continue to listen to their stories, I have discovered a pattern in what we often call "youthful optimism" that has certainly helped me along the way and I think can continue to serve me well through the remaining stages of my life.
Students have taught me to look forward. Such a perspective is not an invitation to ignore the past or fail to live in the present. It has more to do with intent. Whether a specific intent remains over the long arc of time is not important. Life is full of adjustments in course.
The example they set for me is one of not giving into regret. While they are generally too young for regret, I am beginning to realize that I am equally too old for regret. There are things I am undertaking now that I could easily tell myself I should have done many, many years ago. That kind of thinking can lead me to discouragement, frustration, and inaction. So I am trying to live forward as a way of avoiding cynicism.
Students rely on things that are both familiar and familial. When I hear them describe their envisioned futures there is so much they do not yet know. Such uncertainty could easily yield conditions for cynicism. Yet as a starting point, they tend to gravitate to early pathways that are familiar and for which they have familial affirmation. It may be an anticipated profession, lifestyle, or geographic region. Those of us who are older can see ourselves in this experience. Many of us can tell stories about how the early stages of adult life yielded unanticipated changes in direction. We also recognize that our sense of connectedness anchored us through days of uncertainty. Students remind us that we should all remain connected to things familiar and familial regardless of where the journey leads. For me this brings a sense of belonging. I draw strength and courage from the people I know, the things I have experienced, and the places I have been. The depth of relationships we foster and the breadth of experience we embrace, can lead us away from cynicism.
Students remind me to have fun. As our global society is beset with shifting demographic, geographic, economic, religious, cultural, and political dynamics, it's easy to become cynical. There is so much conflict surrounding us. Sometimes it is necessary and appropriate to set aside the fun to express concern, mourn loss, oppose injustice, and resolve tensions. Still, when we are at our best, our common humanity is shared in the things we find inspiring, invigorating, joyful, and playful. Everything belongs at the right place and at the right time. The performing and visual arts elevate the mind and the heart. Athletics competition models teamwork, determination, and healthy competition. Friendship and laughter make the shared journey immensely satisfying. Cynicism is lifted when you're around our future leaders.
About the Author
I'm the lucky individual who carries the title, 21st president of Central College in Pella, Iowa. Passionate about higher education and the issues facing it and the world today, I hope to invoke an engaging conversation with all who are ready to dig in, make a difference and build for the future. Share your thoughts. I'm listening and interested.
Comment