President Mark Putnam Featured on STEM Podcast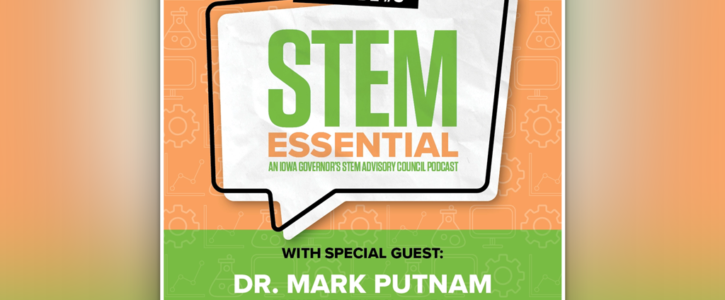 Posted June 9, 2020
Central College President Mark Putnam joined the STEM Essential podcast to discuss the importance of STEM in higher education. He touches on his own journey to higher education, how STEM skills prepare students for a changing work environment and his thoughts on what classrooms will look like after COVID-19. Listen to the episode below.
STEM Essential is an Iowa Governor's STEM Advisory Council podcast series featuring leading advocates and voices discussing the impact of STEM education on our students now — and what strong STEM education will mean for the future ahead.
Jeff Weld, executive director of the Governor's STEM Advisory Council, interviews guests about what inspired their path with STEM, how they view the current outlook for STEM and what they expect to see in the years ahead.
About the Author
I'm the lucky individual who carries the title, 21st president of Central College in Pella, Iowa. Passionate about higher education and the issues facing it and the world today, I hope to invoke an engaging conversation with all who are ready to dig in, make a difference and build for the future. Share your thoughts. I'm listening and interested.