The Road Ahead: Cost, Price, Productivity and Affordability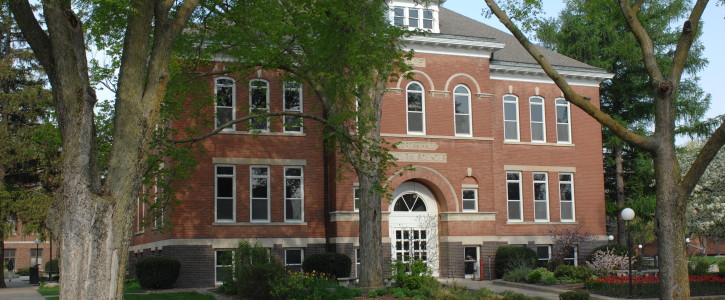 Posted October 8, 2012
NOTE: This is the fifth installment in a six-part series of essays reflecting on the future of liberal arts colleges. Some speculate all liberal arts institutions are destined for failure. I disagree. We will explore the current dynamics and set the context for the future of Central College.
As a young admission counselor I was seated in a conference room with the faculty and staff of the college I then served. It was an annual gathering scheduled just prior to the beginning of each academic year. For this particular session we were joined by the chair of the Board of Trustees who shared some thoughts from the board and participated in a question and answer period. He was a very impressive man, and I was completely intimidated. His career was known to all of us and he had earned the respect of many as the CEO of a major company. It was clear he cared deeply for the college, but was very tough minded and disciplined.
As the Q&A session unfolded, I approached the discussion with the perspective of a recent college graduate. My first year of college (1977-78) just a few years earlier had a price tag of $3,200 that included tuition, fees, room and board. Coming from a very modest economic background, I received financial aid through a federal grant now called a Pell Grant (then BEOG, the Basic Educational Opportunity Grant), a state grant known as Tuition Assistance Program (TAP) for residents of New York State, and a scholarship from the institution I attended. Together this aid package covered 100 percent of my first year expenses with no loans. I sheepishly raised my hand and the board chair called on me. My heart pounded, but I was determined to ask my question, which went something like this:
"Our annual expenses for students are now above $10,000 per year. Are we afraid that we might be out-pricing the market?"

I will never forget his response:

"Everyone has prices."
He then turned to take the next question.
The year of my question was 1984. The price for my alma mater had tripled in seven years.
The interaction of cost, price, productivity and affordability is incredibly complicated and volumes have been written on the topic. My task here is not to unpack all that can be discussed. What I can do, however, is help with some context.
Robert Archibald and David Feldman in their book, Why Does College Cost So Much? (2011), provide a backdrop for interpreting the relationships among cost, price, productivity and affordability in higher education. Most interesting in their work is clarity of understanding on how these factors differ dramatically among different sectors in the economy. They write,
"Our aerial view of the higher education landscape emphasizes the importance of economy-wide changes that influence higher education. Higher education does not operate in a vacuum. Just like every other industry, colleges and universities are part of the larger economy. They have to compete with other firms for workers. They have to purchase equipment just like other firms do. Technological progress affects higher education even if that progress occurs in other sectors of the economy. And importantly, what is going on in other parts of the national and global economy affects the kind of education that is being demanded."
So the board chair had a point. Everyone has prices. He was teaching me early on that the realities of cost and the determination of price are a function of many interrelated factors. Pricing, therefore, is more than an isolated decision. Such choices are the result of a system of interactions that shape the boundaries and contours of decision-making.
Archibald and Feldman start with the premise that price increases are, in part, a function of the kind of sector an organization reflects. For example, pricing among durable goods manufacturers follows similar patterns impacted by the cost of raw materials, labor, energy, transportation and technology. These manufacturers have been able to manage price in relationship to their costs, by increasing levels of productivity. For some this is related to decreasing the human workforce in favor of machines, computers or even robotics. For others, there may be less expensive labor costs found in other countries. Total Quality Management, Continuous Quality Improvement, Six Sigma, Business Process Redesign and related lean strategies also have made important contributions. Accordingly, ability to lower costs through increased productivity, manages price and supports affordability to the consumer.
By contrast, service industries follow a different pattern. Providing a service may or may not benefit from gains in productivity, even with the application of new technologies or methodologies. Higher education falls most neatly into the professional service category since this sector relies on a highly educated workforce, with specific advanced professional qualifications. Other professional service firms include doctors, dentists, lawyers and any other profession that relies on face-to-face contact. These firms have inherently high labor costs with relatively low gains in productivity. Thus, the fundamental problem is that increasing costs of operation, without the benefit of increasing productivity, leads to escalating consumer prices, thereby impacting affordability.
To drive the point home, our authors refer to the work of two other economists, William Baumol and William Bowen. These two illustrate the problem of cost by using an example in the performing arts:
"A half hour horn quintet calls for the expenditure of 2.5 man hours, and any attempt to increase productivity here is likely to be viewed with concern by critics and audiences alike."
Archibald and Feldman go on to write,
"The process is usually called 'cost disease.' Rapidly rising service prices follow from the fact that service industries' costs are rising more rapidly than the costs of producing most goods. Higher education and many other service industries have considerable difficulty increasing the productivity of their workers. As a result, their prices will be driven up over time by cost disease."
What we do as a residential liberal arts college is inherently expensive. Our aim is to provide the time and space necessary for well-prepared students and well-prepared faculty to engage in a shared experience of teaching and learning. Over the past five years the Higher Education Price Index (the equivalent of the Consumer Price Index) shows our costs (i.e. food, energy, technology, medical insurance, supplies, etc.) increasing at average rates above 4 percent per year. In some recent years our costs have seen spikes in certain cost areas as high as 8 percent. Yet, our salary increases for faculty and staff have been quite modest by comparison.
Colleges and universities are not passing the full cost of operations on to students and families, nor have they ever done so. We simply can't. Instead we are constantly refining how we do things and continually seeking the support of generous individuals, corporations and foundations to offset cost increases that cannot be fully supported by price increases. Yet, we still face a great challenge.
When the board chair of my alma mater referenced prices there existed a social contract. For generations, it was assumed by our society that higher education was a public good reflected in a partnership among institutions, state governments and the federal government. All that has changed. Today our assumption is a higher education is primarily a private good that is consumer driven. We risk something important here. As critics point to expanding amenities on campuses they forget we have released our institutions, both public and private, to these market forces, unleashing competition. The need for expanding revenue, to support increasing costs, in the absence of increasing productivity, means we rely on hopes of increasing enrollments, escalating competition in the marketplace even further. Higher education pricing reflects this dynamic. Price and affordability are tightly coupled with cost and productivity, and fueled by competition.
As I have noted in previous essays in this series, the answer for some is increasing productivity by using technology to lower labor costs in instruction. In other words, significantly reducing the role of faculty and the infrastructure of a physical campus means we can also reduce price and increase affordability. Is that what we want?
Next time: The final essay in this series – seeing the residential liberal arts colleges through a new lens with some old ideas.
About the Author
I'm the lucky individual who carries the title, 21st president of Central College in Pella, Iowa. Passionate about higher education and the issues facing it and the world today, I hope to invoke an engaging conversation with all who are ready to dig in, make a difference and build for the future. Share your thoughts. I'm listening and interested.
Comment
10 responses to The Road Ahead: Cost, Price, Productivity and Affordability