Gathering String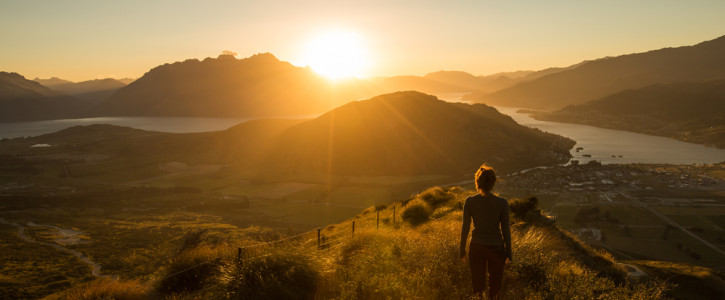 Posted February 19, 2016
A recent article in the New York Times entitled, "How to Cultivate the Art of Serendipity," has stirred my thinking. The author, Pagan Kennedy, draws our attention to the importance of finding fresh ideas hidden in the ordinary stuff of life. Among the many historic examples of serendipitous discoveries she describes, she reminds us of the metaphor often used by journalists of "gathering string." It's the sense that we are on to something, but not sure of what it is or where it might take us.
Gathering string begins with a willingness to patiently observe and ask great questions. If we are quick to create rigid categories and render snap judgments about all we experience, we blind ourselves to discovery. Developing a high tolerance for ambiguity and cognitive dissonance would seem, to me, a prerequisite for fostering a mind ready for surprises. I think there is also an element of discipline required to deliberately place ourselves in situations where we are receptive enough to see subtle patterns and detect nuances. Perhaps in the end, timing is everything.
Kennedy's thoughts connected with my view of what a liberal arts education is designed to foster in students. Liberal learning is about liberating the mind and the heart to better understand ourselves, others, and the world. The chief aim is to make us better citizens. At its best a liberal education is about stimulating creativity across academic disciplines and professional fields of study. She offers a suggestion that has intrigued me further, noting:
That's why we need to develop a new, interdisciplinary field — call it serendipity studies — that can help us create a taxonomy of discoveries in the chemistry lab, the newsroom, the forest, the classroom, the particle accelerator and the hospital. By observing and documenting the many different "species" of super-encounterers, we might begin to understand their minds.
The notion of "super-encounterers" refers to those who have knack for discovery. Maybe by learning more about those who naturally embrace serendipity we can encourage others to be curious as well.  She continues,
Of course, even if we do organize the study of serendipity, it will always be a whimsical undertaking, given that the phenomenon is difficult to define, amazingly variable and hard to capture in data. The clues will no doubt emerge where we least expect them, perhaps in the fungi clinging to the walls of parking garages or the mating habits of bird-watchers. The journey will be maddening, but the potential insights could be profound: One day we might be able to stumble upon new and better ways of getting lost.
Point taken. I suppose organizing serendipity is an oxymoron. Even so, I love the idea of being intentionally receptive, creative, and active in seeing things hidden. We face so many challenges in our global society that will require novel ideas. Giving ourselves permission to gather string more often might be just the thing that helps us begin to ask better questions and generate better answers.
About the Author
I'm the lucky individual who carries the title, 21st president of Central College in Pella, Iowa. Passionate about higher education and the issues facing it and the world today, I hope to invoke an engaging conversation with all who are ready to dig in, make a difference and build for the future. Share your thoughts. I'm listening and interested.
Comment
6 responses to Gathering String