Hold Fast to Wisdom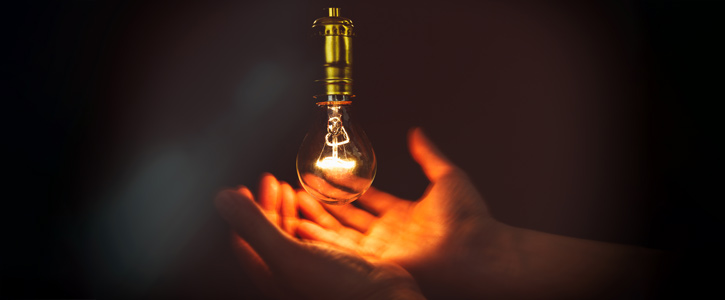 Posted June 18, 2018
Throughout the centuries of recorded history, we have used narrative forms to convey the essence of wisdom. Such narratives are often presented in the form of a paradox or a twist of fate – an upside down world, where our base instincts are overcome by an idea bigger than our own narrow interests. An array of stories, proverbs, fables, fairy tales, nursery rhymes, poems, songs, sacred texts and sayings offer a compendium of wisdom that informs our thinking about our lives and the world around us. Many of these are centuries old and have been durable through time.
Even with all these recorded ideas, we still find wisdom as a concept to be a bit ambiguous. We sometimes refer to a wise choice or decision. We make wise investments or wise purchases. Popular books encourage us to make "wise moves in hard times" or rely on the "wisdom of crowds." Now and then we back our way into wisdom and find ourselves in a fortunate place that appears to be the consequence of wisdom. Some people associate wisdom with being clever or smart. I think there is a difference between clever and smart, but it is occasionally hard to detect. Expressions of wisdom are often clever, but I still think they are different. Perhaps, like many things, our sense of wisdom is subjective.
We associate certain characteristics with wisdom. Typically, those who appear to have deep knowledge, keen insight, thoughtful discernment, careful judgment, unending patience, deep compassion or intellectual humility are thought of as wise. We often associate wisdom with age. Perhaps age has something to teach us about wisdom and through the lived experiences that we've had. Some say that we really have nothing to say before we are 50 years old. Now that I am 58, I think the bar should be raised to 60. When a young person is perceived to have wisdom we say, "she is wise beyond her years." Personality traits also come into the mix as one's demeanor can signal wisdom. For example, one who is slow to speak, who speaks slowly, or who is soft-spoken is often perceived as wise.
Our actions can also speak wisdom to those observing. One definition of wisdom I have read is "seeking to use knowledge for good." Others reference a wise person as one who seeks the greater good. There is likely something about our sense of goodness also wrapped up in the tapestry of wisdom. I am reminded of the famous words of the late Hubert Humphrey, who served as Vice President of the United States under President Lyndon Johnson and as a U.S. Senator from Minnesota:
"The moral test of government is how that government treats those who are in the dawn of life, the children; those who are in the twilight of life, the elderly; and those who are in the shadows of life, the sick, the needy and the handicapped."
The goodness represented in that statement feels wise to me. We can consider today the extent to which our wider political, entertainment, and religious cultures call us to things like goodness and wisdom. I am reminded of the words of the Apostle Paul in his letter to the church at Corinth, a place of complexity, difficulty and relational breakdown. Paul reminds us wisdom is confounding. It takes a shape we don't understand:
Consider your own call, brothers and sisters: not many of you were wise by human standards, not many were powerful, not many were of noble birth. But God chose what is foolish in the world to shame the wise; God chose what is weak in the world to shame the strong; God chose what is low and despised in the world, things that are not, to reduce to nothing things that are, so that no one might boast in the presence of God.
(I Corinthians 1:26-29 NRSV)
That seems to capture the complexity, mystery and paradox of wisdom. I think wisdom comes from slowing down and seeking to recognize the broader patterns surrounding us. It also requires patience through arcs of time that enables us to listen for the narratives of wisdom and the gradual unfolding of human experience. Dr. Martin Luther King reminded us "The arc of the moral universe is long, but it bends toward justice." I also think wisdom implies we are comfortable with not knowing. By embracing intellectual humility, cognitive dissonance and ambiguity we begin to understand wisdom is not about being right; it's about being patient.
On the journey ahead, may you deepen your well of knowledge, but maintain intellectual humility; may you exercise discernment, but maintain flexibility; may you be disciplined in rendering judgment, but careful to seek justice; may you be courageous in leading change, but compassionate to those living in its wake; may you be energetic in pursuing your ambitions, but patient through arcs of time; and may wisdom be your aim all the days of your life.
About the Author
I'm the lucky individual who carries the title, 21st president of Central College in Pella, Iowa. Passionate about higher education and the issues facing it and the world today, I hope to invoke an engaging conversation with all who are ready to dig in, make a difference and build for the future. Share your thoughts. I'm listening and interested.
Comment
7 responses to Hold Fast to Wisdom